Congratulations to Tommy Murphy, of Darcy McGees D, winner of the DBSL Handicap Tournament Series 3. Tommy beat George Murphy, of Roadstone B, 2-0 in the final. Tommy beat Ivor Fitzpatrick of Pioneers 2-1 in a close semi final. The other semi final saw George Murphy beat Liam Brady of Darcy McGees B 2-0.
DBSL would like to thank Roadstone Snooker Club and Stephen Merrigan, tournament director, for their hospitality throughout the day.
For full event details, please click below.
Semi Finalists: Ivor Fitzpatrick and Tommy Murphy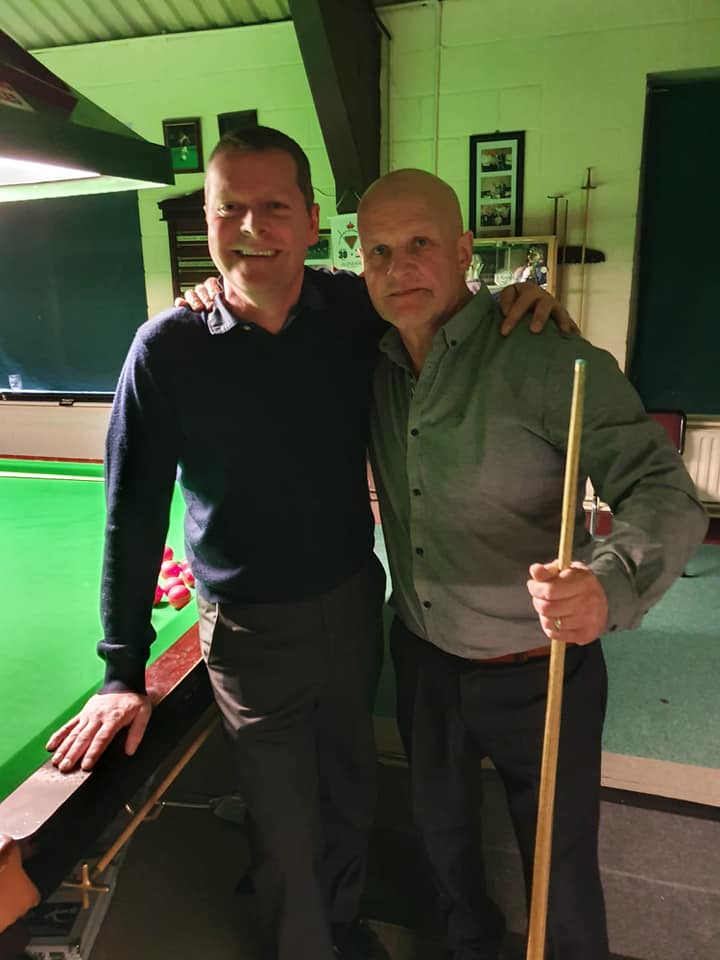 Semi Finalists: George Murphy and Liam Brady