DBSL would like to congratulate Stephen Merrigan of Roadstone A on winning the fourth DBSL series handicap event in Roadstone Snooker Club today.
Stephen had a fantastic run to victory not conceding a single frame all tournament, and knocking in breaks of 72, 55 and 44 along the way.
On his way to the final, he beat Brendan Canavan 2-0 in the pre-lim round, beat Daniel McNamee 2-0 in the last 16, before taking 2-0 victories over Dave Goddard in the quarter finals and Martin McDonald in the semi finals.
The final saw Stephen come out on top convincingly with a 3-0 win over Paul Dunne from Pool Knight Shack.
Paul was also solid en route to the final beating fellow pool knight shack team member Aidan phelan 2-1 in the last 16, before beating Ivor Fitzpatrick 2-0 in the quarter final and Stephen Byrne Snr 2-0 in the semi final.
DBSL would also like to thank Stephen Merrigan and the Roadstone Club, including tournament director Kevin O'Brien for their hospitality throughout the day.
Full details of the event below.
Winner: Stephen Merrigan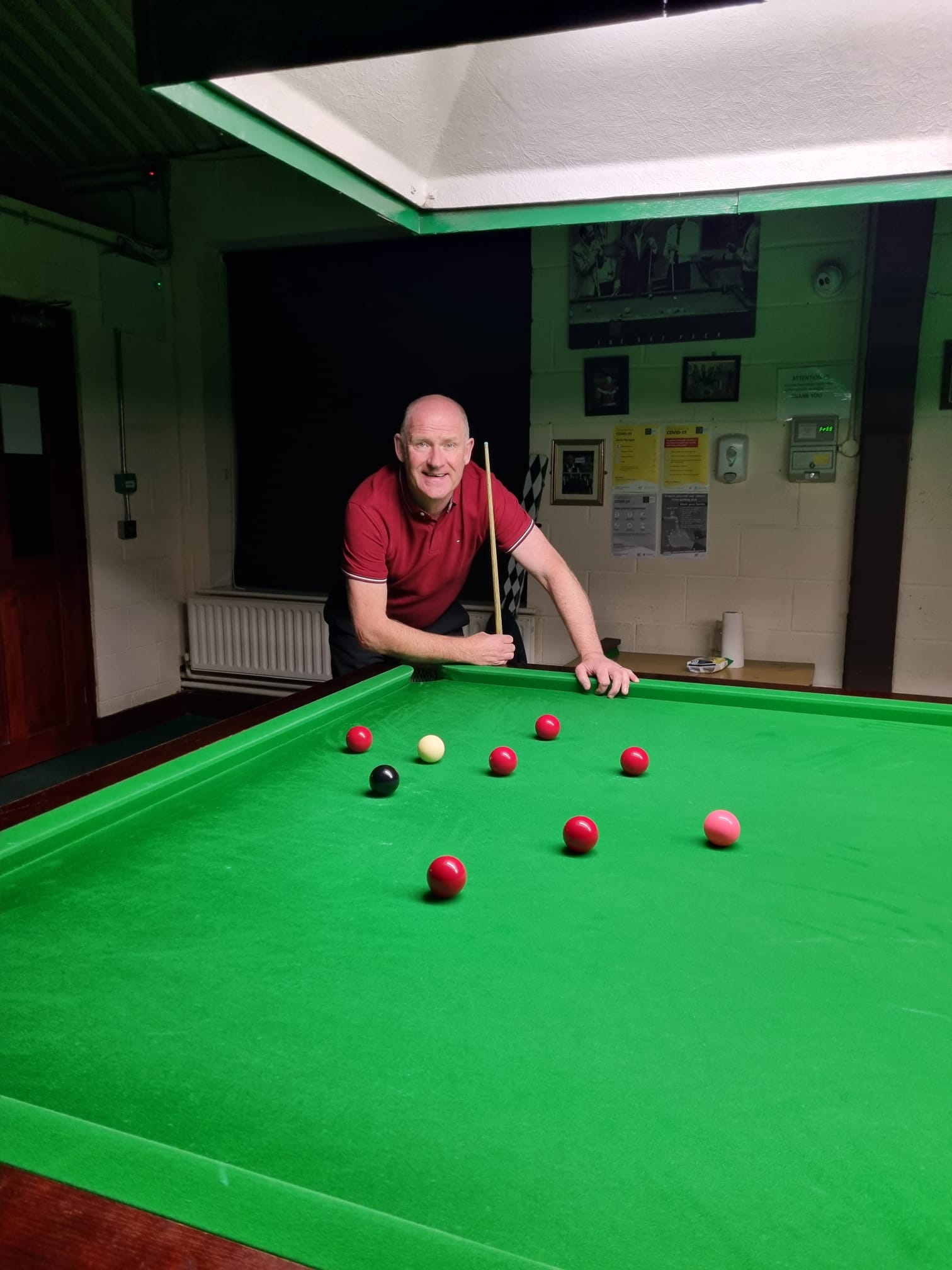 Draw
Pre-Lim Round
09.30am Start
+45
Mark Nagle
2
v
0
Brian O'Rourke
+40
09.30am Start
+37
Aidan Phelan
2
v
0
Harry Morgan
+42
09.30am Start
+28
Tommy Murphy
1
v
2
Dehna Bennett
+67
10.30am Start
+15
Brendan Thomas
2
v
0
Daniel Merrigan
+22
09.30am Start
+39
Brendan Canavan
0
v
2
Stephen Merrigan
+15
10.30am Start
+65
Andrew Harvey
2
v
1
Robert Moynihan
+20
10.30am Start
+65
Lenny Malone
1
v
2
Martin McDonald
+60
10.30am Start
+48
Shane Merrigan
1
v
2
Tony Kenny
+46
Last 16
12.00pm Onwards
+20
Ivor Fitzpatrick
2
v
1
Mark Nagle
+45
12.00pm Onwards
+10
Paul Dunne
2
v
1
Aidan Phelan
+37
12.00pm Onwards
+59
Rob Garvey
2
v
1
Dehna Bennett
+67
12.00pm Onwards
+75
Stephen Byrne Snr
2
v
1
Brendan Thomas
+15
12.30pm Onwards
+47
Daniel McNamee
0
v
2
Stephen Merrigan
+15
12.30pm Onwards
+54
Dave Goddard
2
v
0
Andrew Harvey
+65
12.30pm Onwards
+65
Pat Smullen
0
v
2
Martin McDonald
+60
12.30pm Onwards
+35
Kevin O'Brien
0
v
2
Tony Kenny
+46
Quarter Finals
+20
Ivor Fitzpatrick
0
v
2
Paul Dunne
+10
+59
Rob Garvey
1
v
2
Stephen Byrne Snr
+75
+15
Stephen Merrigan
2
v
0
Dave Goddard
+54
+60
Martin McDonald
2
v
0
Tony Kenny
+46
Semi Finals
+10
Paul Dunne
2
v
0
Stephen Byrne Snr
+75
+15
Stephen Merrigan
2
v
0
Martin McDonald
+60
Final
+10
Paul Dunne
0
v
3
Stephen Merrigan
+15
Event details
Venue: Roadstone
Entrance Fee: 20 Euro entry fee includes table charges
Format: All matches are best of 3
Handicaps: DBSL handicaps used
Time: 09.30am start
Dress code: Trousers and polo neck shirt