DBSL would like to say a big well done to our Daniel Merrigan of Roadstone A, and Paddy Brady of Willows B, who joined forces to proudly represent Ireland, and compete at the European All Teams Snooker Championships this month, held in Albena, Bulgaria.
They were in a group with Poland, Bulgaria, and tournament favourite, Wales.
Daniel and Paddy were victorious in their first game by bravely coming back from a 2-0 deficit to win 3-2 against Bulgaria. Their second game saw them take a heavy blow with a defeat to Poland 5-0. The boys re-grouped and went into their third game confidently and managed to come out victorious against tournament favourite Wales, with Daniel having a 50 break and Paddy having a 44 break along the way.
Unfortunately because of the format of the competition, every frame counts for a point so even though Ireland take 2 wins out of 3 games, the frame score is a 6-9 loss overall, heartbreakingly knocking Ireland out.
Still the lads can be very proud of themselves and DBSL are very proud to have them on their teams.
DBSL would also like to wish the other Irish competitors Mark Tuite, John Farrell, Tommy O'Donohue, James Darcy, Greg Casey and Noel Landers the very best of luck in the remainder of the tournament.
Daniel Merrigan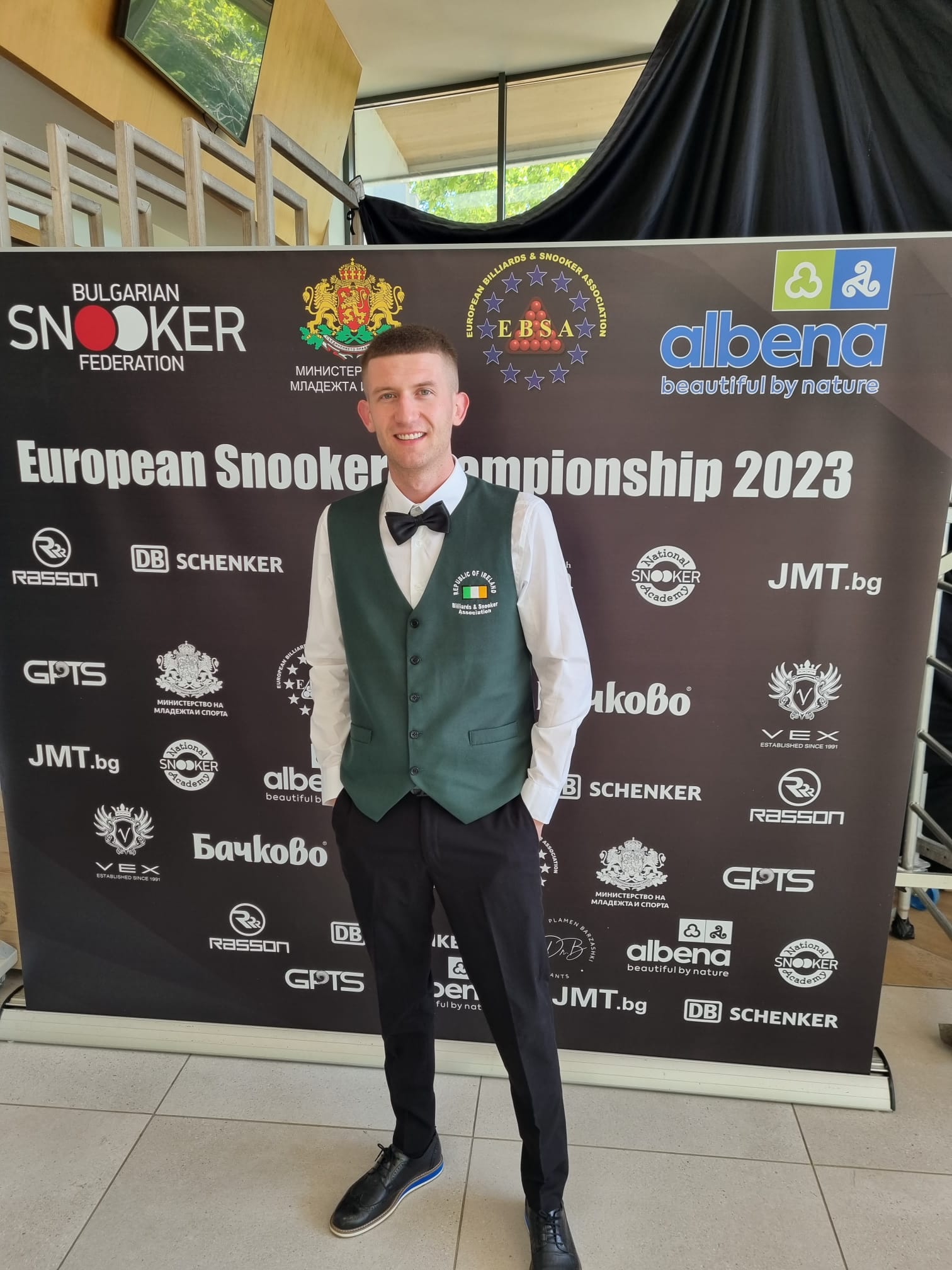 Paddy Brady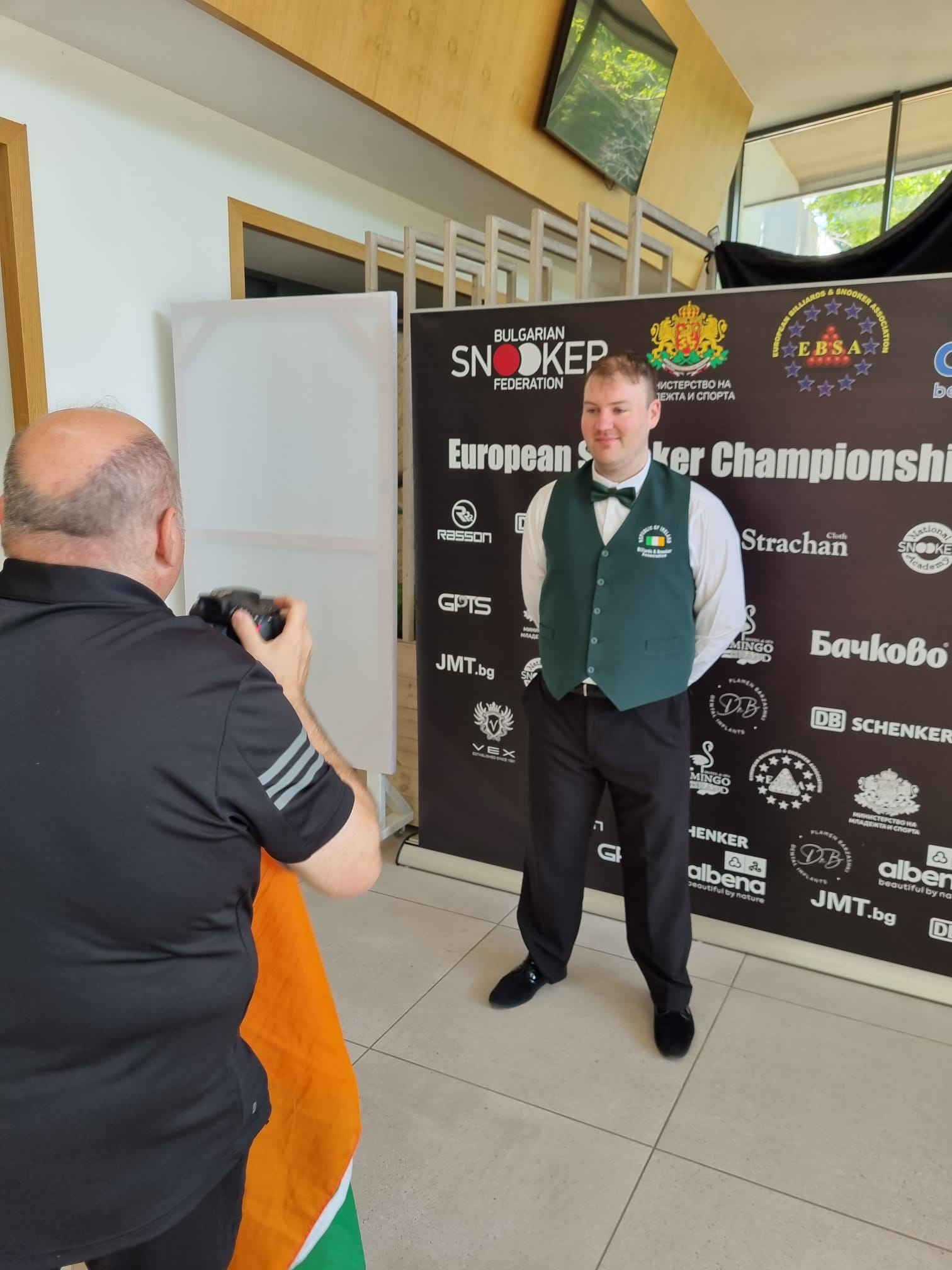 Daniel Merrigan, Paddy Brady, Noel Landers, Greg Casey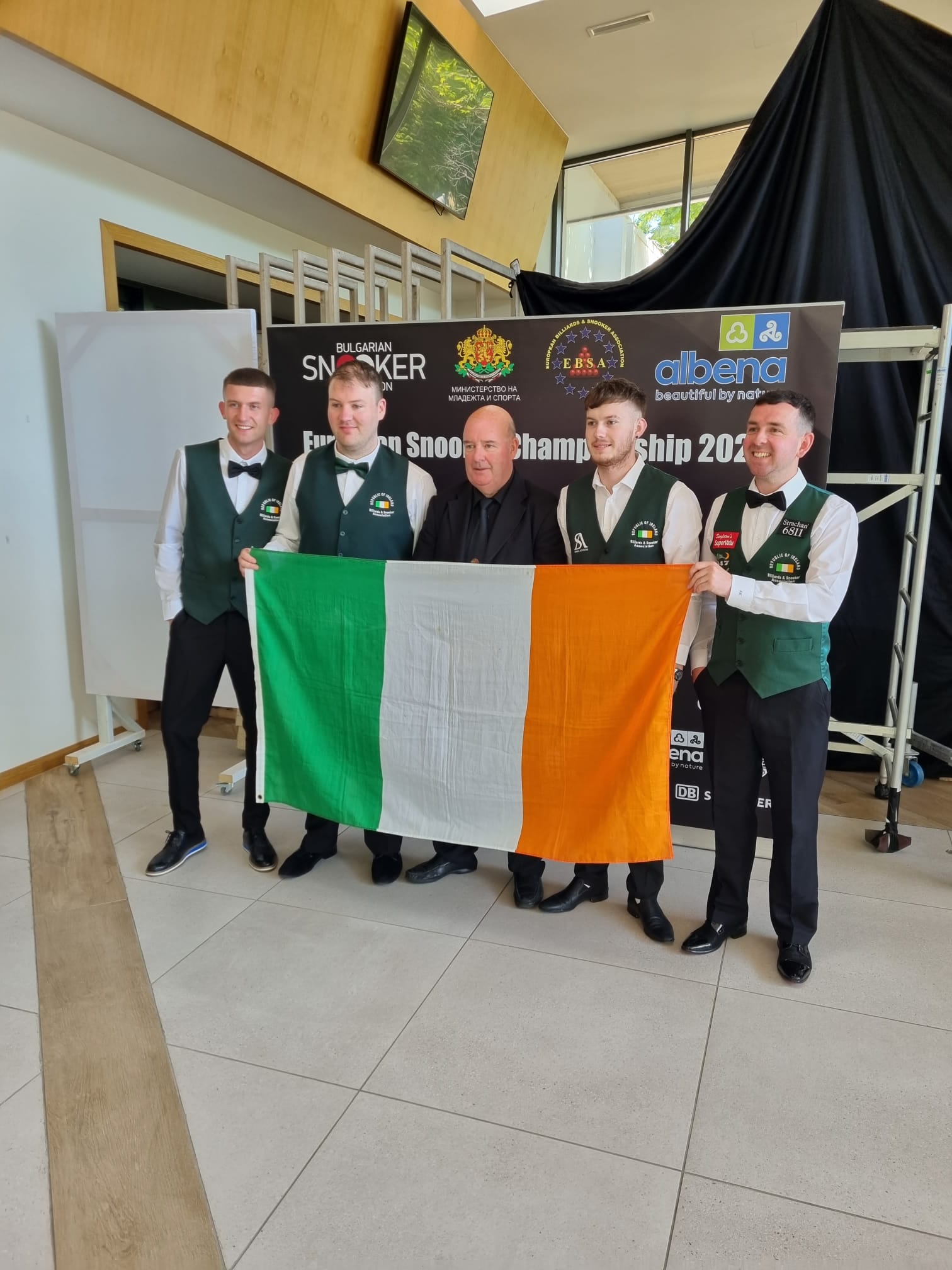 Daniel Merrigan and Stephen Merrigan